Mini Pleat HEPA [H10-H14]
Our 'hot - melt mini - pleat' filter design configuration increases its energy efficiency due to lower pressure drop in comparison to conventional deep pleat HEPA. The 'AFi's Mini-Pleat' Hepa filters are thus the lowest-cost filters to operate over the filter's life. In new Usage Zone, using 'AFi?s Mini-pleat' HEPA filters can reduce the cost and size of the filter housing. AFi's mini-pleat HEPA filters offer outstanding performance and are factory scanned before they reach the customer. Individual testing under rigid quality control and modern assembly methods ensures conformance to specifications.
Boons
Scan - tested to meet or exceed IES RP-1 requirements
Low initial pressure drop than conventional Deep Pleat filter.
Thin and lightweight easy - to - handle units.
Uses special grade micro glass fiber paper spaced with uniformly positioned hot melt adhesive beads to ensure optimum air - flow.
Minipleat technology supplants conventional aluminum separators.
Usage Zone
Pharmaceutical Plants , Semi - conductors, Medical Equipments
Biotechnology , Operation Theaters, Food & Beverage , Research & Laboratories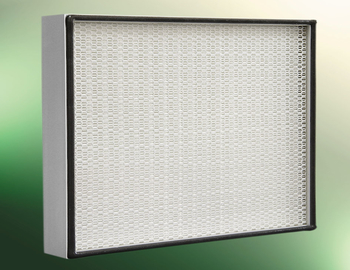 | | |
| --- | --- |
| Test Standard | EN1822 |
| Available Grades | H10 - H14 |
| Available Efficiencies | 75% - 99.99% |
For Detailed Product Brochure, Performance Data Sheet & TDS/ Drawings- Please Contact Us