Test Facility
Our New ASHRAE 52.2 Test Facility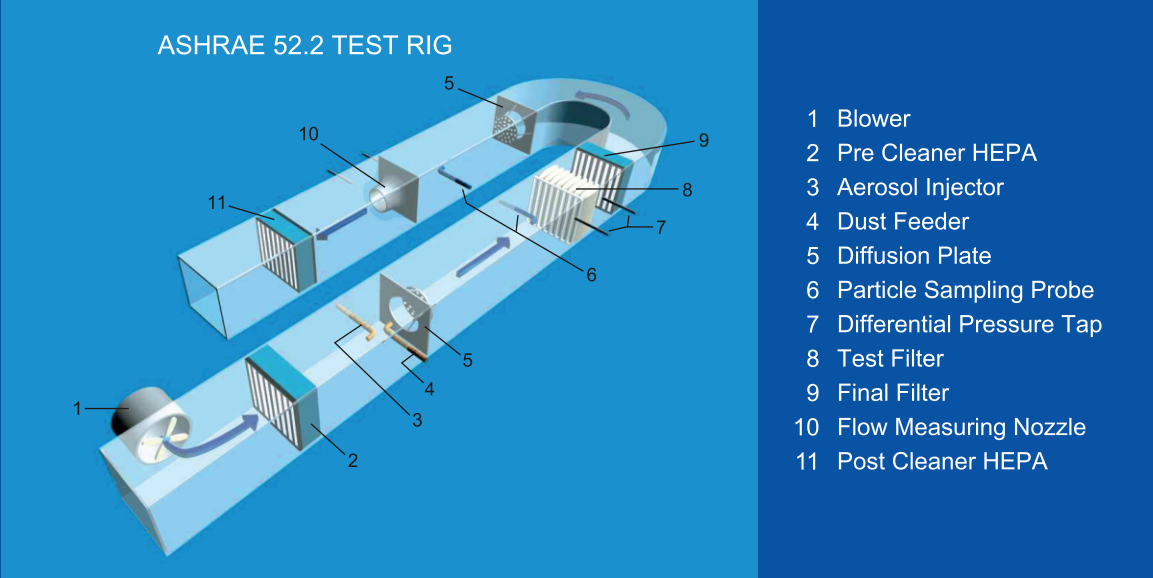 The ASHRAE 52.2-2017 test method which uses a particle counter and a defined solid aerosol to determine efficiency of a filter is the latest air filter test standard to be published by the "merican Society for Heating, Refrigerating and Airconditioning Engineers" (ASHRAE)
We have set up an ASHRAE 52.2-2017 Test Rig at our new manufacturing and test facility with the objective of answering a very commonly asked question "What is the efficiency of the filter in terms of particle size".
The new ASHRAE 52.2-2017 EN779 test rig is capable of testing coarse (G2-G4), medium (M5-M6) & fine filters (F7-F9)
DIN EN 1822:2010 Test Facilit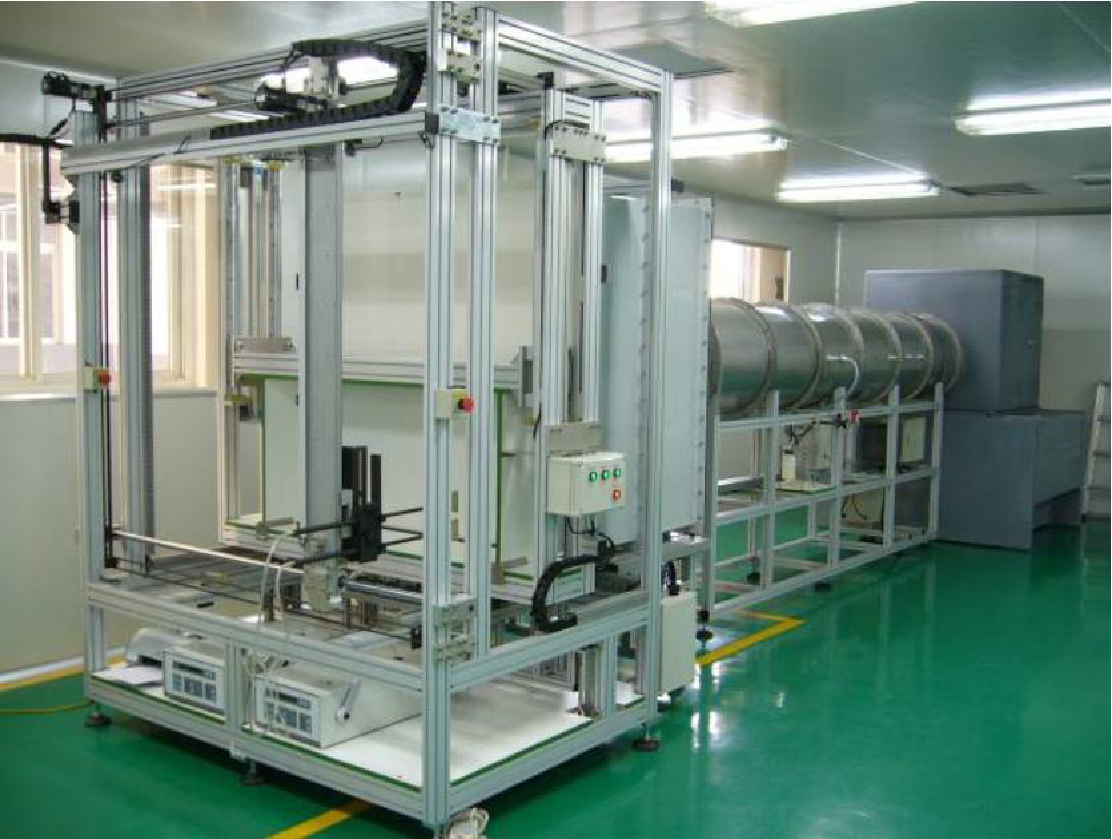 Test Procedure:
On a flat sheet of media, the MPPS is determined for the given media velocity. This can be done with a laser spectrometer or a combination of electrostatic classifier and CNC (Condensed Nucleus Counter).
The filter is assembled with the specified media grade and amount of media to comply with the defined media velocity.
The filter is challenged with an aerosol and at the MPPS both the local and overall efficiency is determined with either a CNC or laser spectrometer.
Leaks are specified as maximum allowable local penetration at the MPPS and must not exceed 5 x the overall penetration.
The EN1822 test rig is classified according to the test results in the range E10 - H14 for HEPA, U15 - U17 for ULPA.
Products